Post by Toocidnab Igarax on Jul 11, 2017 18:52:21 GMT -8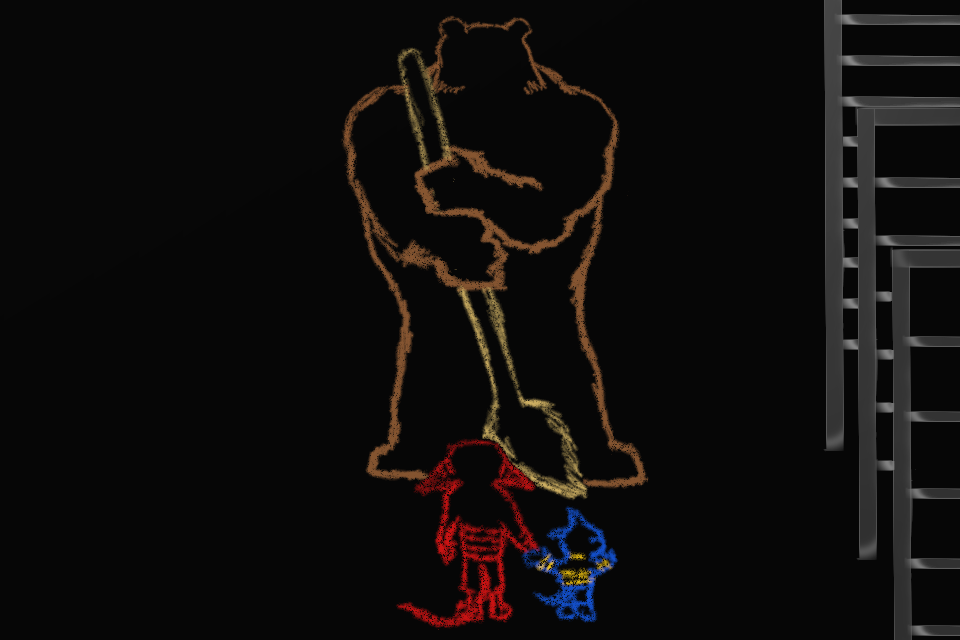 Image Link:
igarax.deviantart.com/art/99cents-Pedo-Base-off-a-True-Story-691988943
Image Title:
The 99¢ Pedo Base off a True Story
Years ago I was only around the age 4 or 5 when my parents bought by brother & I to a 99¢ store. I still know the location to that store, but will not bother putting information of its whereabouts as that's not important. Anyway... My brother is 2 years younger than myself. That time my parents were in a rush & left me to watch over my brother. That day I was glad I wasn't wondering around too far from them. I was only a kid & pretty slim back then. Out of nowhere a bulky, tall, bald headed white guy shows up before me. He looked as if he were in his 30's & probably could have been a con. He was dressed up as though he were working with the store, while mopping up the place. He wouldn't stop staring at me & said something. I had a hard time hearing what he said, as I had to ask him to repeat a few times since the crowd & music in the store were louder then he. I could tell he was intentionally trying to keep his voice low as he didn't want anyone else to hear him. I didn't know what he was saying, but I knew right away something wasn't right. I was holding my brother's hand as he was too young to understand much & wasn't paying any attention to the man. I took my brother & left back to our parents, & never said a word of what happened as I didn't wanna start any trouble. Back then my old man was way healthier & fit unlike today. He was also a retired Marine Soldier, so I knew he wouldn't have any trouble dealing with the con looking freak, but then again the man didn't bother to put his hands on me, so I didn't say anything to my parents about him. I may have been dropped on my head as an infant, but just to think how much logic one would get in return could save one's life. I may have not only been untrusting as this is what my parents taught me as a child. I was also shy & timid back then & didn't socialize very much. I'm just glad I never got to see the freak ever again. Of all things I hope something happened to him that made him lose his job. Who knows how many kids he could have been messing with even before I came along.